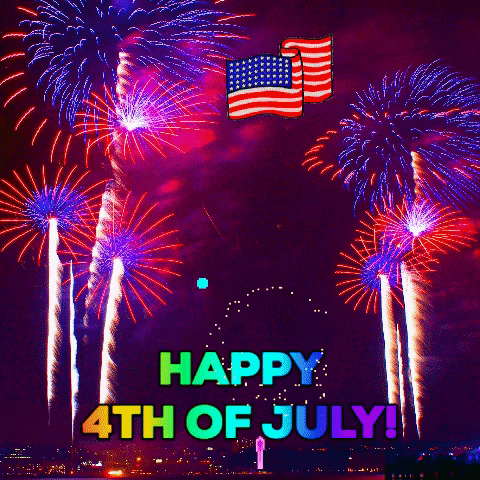 The Coney Island Ride
4th of July, the beginning of Summer vacation the sweet spot of our first and 2nd childhoods for so many of us. I grew up in the Coney Island section of Brooklyn a slice of pizza from spumoni gardens was a slice of heaven. WABC Musicradio 770 was playing on transistor radios so you could walk from Bay 1 to Bay 9 with uninterrupted programming all afternoon. The inconvenience of buffering and needing to recharge you airpods would have to wait several decades. Social media was real time along with the distinct smell of seawater, coconut tanning oil and winston cigarrettes
School's Out Forever
This time of the year Alice Copper " Schools Out" was on the air every 20 minutes by DJs like Ron Lundy and Dan Ingram. Independence Day for many of us was independence from school forever, at least that's what July and August felt like in those days .
We got to watch the annual fireworks shows from our windows. This tradition still continues today with Fireworks all summer in Coney Island
The American Academy of Pediatrics now recommends against the use of any fireworks including the seemingly low-risk sparklers which can cause severe burns and eye damage.
Cherry Bombs and Roman Holidays
Along with the professional fireworks there were the firecrackers, bottle rockets, cherry bombs , roman candles and even M-80s on display by neighborhood not so wise guys. Most of these were illegal but that didn't stop parents from bringing them to the " playground" and despite the " adult supervision " the inevitable serious injuries would occur each and every July 4th Summer.
Connecticut To Go !
Today, in Connecticut, all sorts of fireworks are available from street corner vendors, local supermarkets and even Costco. Surely they must be safe! Are they? Even though these can be purchased legally in most cases they should not be used and if they are used extreme caution is in order to avoid any injuries.
Doofus Dan Lighting it up
The following vintage video drives home the hazards of fireworks in the hands of non professionals like Doofus Dan !
4 Safe Alternatives for a Safe 4th of July Holiday
Instead of firing off hazardous fireworks why not try these 4 alternatives for a safe July 4th holiday
Sound Waters Sail
A hidden gem is the Soundwaters Public Sails right here in Stamford, CT . Check out the schedule here
Gone Fishing
There are plenty of fishing opportunities right here in Fairfield County from pay as you go fishing charters like Middle Bank Fishing to the Cove Island . You can just call one of the local Bait and tackle shops such as Pete's Place and ask for advice on some of the local spots. Even if you don't catch anything fishing is a great family outing
Take me out to the Subway Series
All week long the New York Mets are playing the New York Yankees. No matter which one is your favorite team, you will win just be soaking in the rays with your family and tapping into the energy of the traditional rivalry with fellow New Yorkers.
You can purchase tickets online including the New York Mets Ticket Exchange
The Horses are on the Track
Each year during the Spring everyone tunes into the Triple Crown. However, horse racing is a year long activity . As long as you are not betting your shirt going to the track with your family can be a lot of fun. Set a limit on the total amount you will bet and you can't lose. The worse that will happen is you will have paid for a great day at the track and the excitement of the race.
Local tracks include Yonkers Raceway ,Aqueduct Raceway, and of course Belmont Park , home of the 3rd leg of the triple crown
The best that will happen is you will win a few bucks to spend on fishing,baseball or a sunset sail on sound waters. All of it safe July 4th fun. We here at ( link) wish everyone a happy and safe 4th of July holiday.
---
Stuart C. Silverstein, MD is the Medical Director of Firefly Pediatric Urgent Care and is the author of Laughing Your Way to Passing the Pediatric Boards
Comments
comments