Many of us are old enough to remember the days of tanning oil and sun safety reflectors. Sun protection as a concept didn't exist back then. I fondly recall the days of my childhood walking around Brighton Beach in Brooklyn, with no shirt all summer with a clear-cut tan line. Well those days are gone along with the dangerous world without bicycle helmets and seat belts.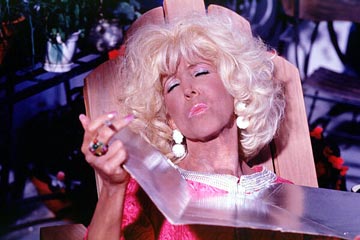 We now know that tan skin is damaged skin no matter how healthy and youthful you look. The American Academy of Pediatrics now recommends lifelong sun safety protection starting at an early age.
Some of the recommendations include:
Wear lightweight, darker colored, dry clothing
Wear hats, they aren't just for the winter!
Reduce the time spent outdoors between 10 AM and 4 PM when the sun is the strongest
Apply waterproof sun screen
Well these are easy enough to follow but some more caveats for sun protection may not be as obvious including:
Baseball caps are popular but the ears are like a UV light absorbing antenna, make sure you apply sun block to your child's ears if they are wearing a baseball cap.
Sunglasses block UV rays, but staring in the sun is still dangerous, for both you and your children.
Wraparound glasses provide more protection
Sun Screen should be rated at least 15 SPF for sun safety
Don't forget to apply to the nose, ears and top of the feet as these are the most commonly forgotten places.
There is no reason you and your child shouldn't enjoy the summer sun and outdoor activities. You only need to follow these protective measures, including bringing and applying plenty of sun block as it washes off with sweat and saltwater.
So it turns out that Coppertone ad was wrong… A Pale Face may not be a bad thing !
Ref: http://www.aap.org/en-us/about-the-aap/aap-press-room/Pages/AAP-Recommendations-on-Limiting-Sun-Exposure-in-Children-and-Supporting-Legislation-to-Prohibit-Salon-Tanning-by-Minors.aspx
http://www.cdc.gov/cancer/skin/basic_info/children.htm
This content is subject to change as new health information becomes available. The information is intended to inform and educate and is not a replacement for medical evaluation, advice, diagnosis or treatment by a healthcare professional.
---
Stuart C. Silverstein, MD is the Medical Director of Firefly Pediatric Urgent Care and is the author of Laughing Your Way to Passing the Pediatric Boards
Comments
comments